EVENT CALENDAR
You won't forget
events you are interested in.
You won't
miss news you like.
For example, when your favourite team plays, the broadcasting time for that unmissable show, trash pickup days in your city or the date of the fireworks display. When you follow a calendar, events you like, will automatically be added to your calendar.
Furthermore contents you might be interested in, such as daily news, articles, daily recipes and much more can be set to appear automatically. That's a great convenience.
Use-Case
#Notice the event is over
#Too many events to catch up on!
#I care about the latest news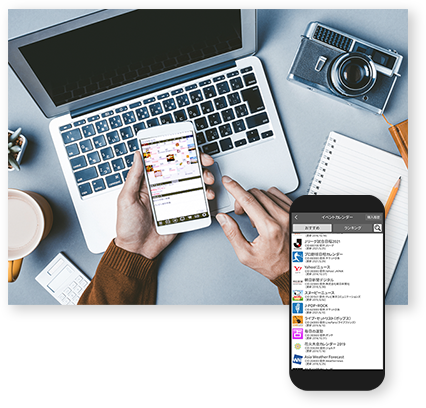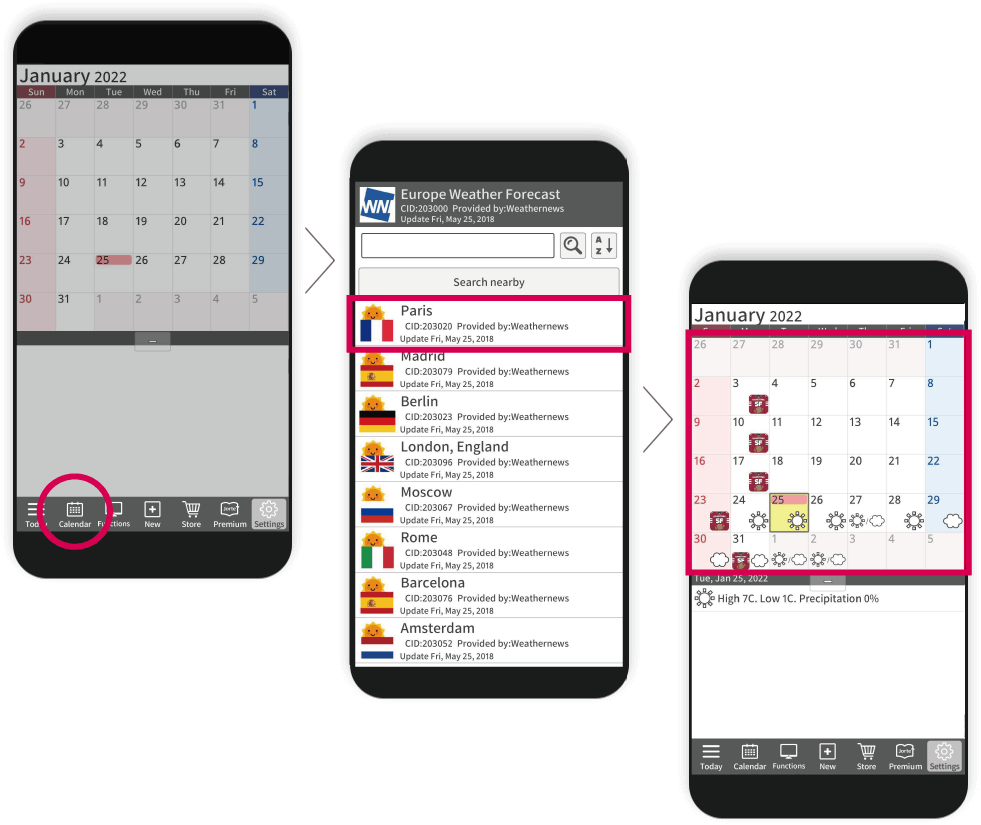 Set up is VERY EASY!
STEP.01
Select an event calendar from the list of calendars
STEP.02
Add your favorite event calendar
STEP.03
It will be reflected in the calendar
Choose from a rich Line UP
There are many Event Calendars from a lot of partners available. Pick those that suit your lifestyle!
[Event Calendar Line up]
  Weekly Weather Forecast (Weather News) / World`s National Holidays / World Event & Festivals Calendar / NFL Games / NBA Games / MLB Games / NHL Games / Music Top Charts - Musician and Song best sellers / Food, Recipes & Restaurants / Web Comics / TV Shows & Movie News / NY Times / Video Game News and Reviews / Mobile News - Android, iPhone, & others / Australia School Calendar / Singapore School Calendar / The Islamic Calendar / Welcome to Sapporo Calendar / 72 Season Calendar / Houston Chronicle / SF Gate / Valuable shopping Information in Thailand / Thailand Special Days Calendar / Religious Calendar / Fun Holidays Calendar