OTHER
FUNCTIONS
Jorte is the most fully featured calendar application.
Use different features to manage your life.It can be adjusted to suit the style and needs of anybody.
Use-Case
#To master Jorte!
#To manage various things with one app as much as possible!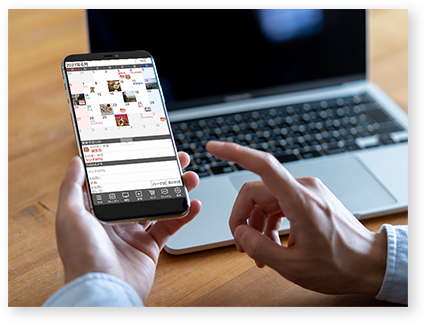 Record your


pictures and thoughts with Jorte Diary

You can record your personal diary or work-related memos. You can use the diary feature, for pictures, everyday appointments, personal memos, etc. Furthermore, through Tags, you can organize different diary entries. This app doesn't only help you with scheduling your appointments, but also to remember what you did in the past: Jorte helps you put your entries in order. In Jorte you will be able to find your important memories and moments.
Jorte widgets
You can also display Jorte's calendar as a widget on the home screen of your smartphone. Jorte has 25 different widget sizes, and you can set not only the size but also the content to be displayed in detail. If you have Jorte on your smartphone home, it is a convenient function that allows you to check and enter your schedule immediately.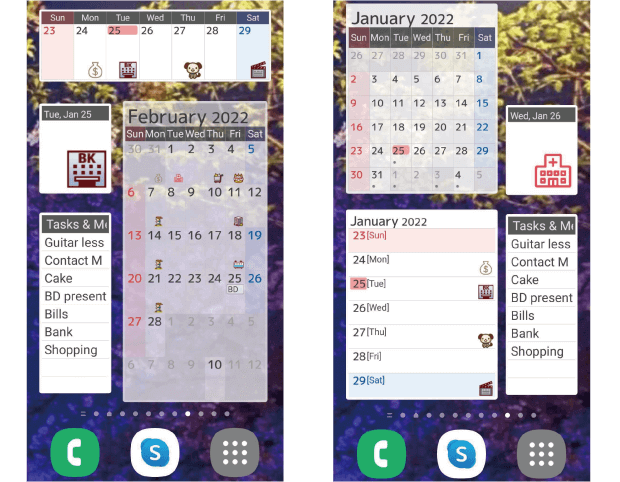 Launcher feature that can convert an appointment


to a URL for sending

It is a function that can convert the schedule you put in to a URL address, and deliver it to Jorte. For example, your family members, friends, and colleagues in the company. You can use it for both business and private use.

【You can also use it like this】
・Post the converted URL to email, LINE, Facebook, Twitter, etc., and deliver it.
・ You can register the delivered schedule on both Android and iPhone.
・ You can also tell your friends, that "there will be a party tonight, so, let us meet up " on LINE, Facebook, Twitter, etc.
・ You can also send work schedules and family schedules by email.