Jorte
Plus

Ideal for managing calendars according to usage!
Carefully selected popular Premium features!
Jorte Plus offers the most convenient functions of Jorte Premium.
Additional local calendars Perfect to manage your schedule! Hiding ads at a reasonable price.
$3.99 / Yearly
COURSE
Jorte membership plans
Jorte Premium


Get access to all the advanced features available in Jorte!

Jorte Plus


Carefully selected popular features

Price

Free

$2.99 / Monthly

$3.99 / Yearly

Turn Ads off

×

○

○

Extra Calendars

×

○

○

Add Task List

×

○

×

Advanced Customization

×

○

×

Passcode Lock

×

○

○

Secrete calendar

×

○

○

Unlimited use of content

×

○

×

Attach Notes from Evernote to Events

×

○

×

Menstrual calendar

×

○

×

Toolbar settings

×

○

×

Sync with Outlook® Calendar

×

○

○

Jorte Calendar Push Settings

×

○

○

Storage

×

○

○

Available on multiple devices

×

○

○
*Android $2.99/Monthly・$29.99/Annually
【Detail of function】
* Up to 100 calendars can be added.
* You can add up to 10 ToDo lists.
* Evernote notes can only be attached to the Jorte Calendar.
* Image storage can be used up to 50GB.
【Notice】
* Business Card scanning support ended on March 31, 2018

FEATURES
Main features
PREMIUM FEATURES
You can add both your private and work calendar.
You can add up to 100 calendars for work, private, and home use, so you can share your work and family calendars, create a private calendar, and switch between them for even easier management.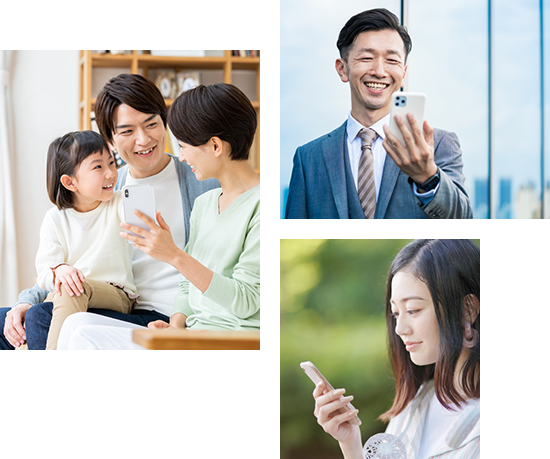 PREMIUM FEATURES
Turn Ads off
Items to be displayed can be freely set in the side menu, and advertisement display can be turned off. The simple appearance improves usability!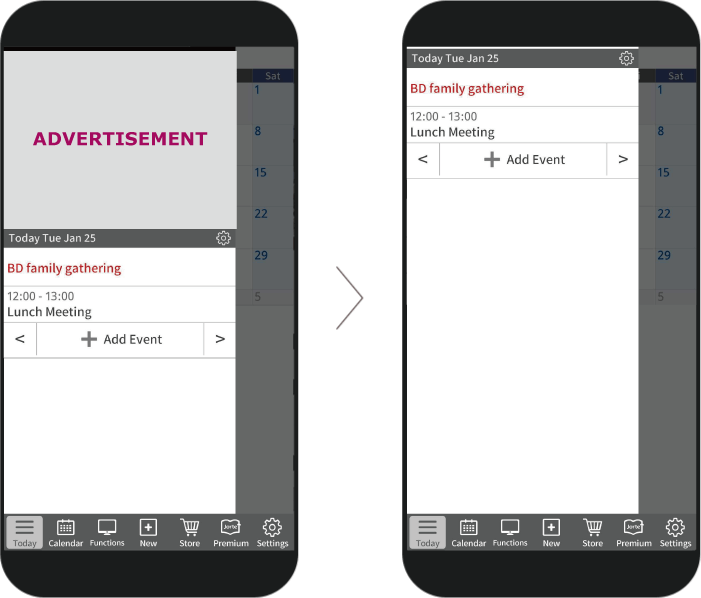 PREMIUM FEATURES
Password lock
for each calendar
You can password lock only the calendars you need and hide them from the list in secret mode. Settings can be made for each calendar, so important information can be protected from the third parties.