Jorte
Premium

High performance
offered only by Jorte Premium.
There is no doubt
that it will improve work efficiency!
Jorte Premium is a truly premium plan that allows you to use all the sophisticated features.
It is packed with useful functions such as Advanced customization,
as well as nice functions such as large-capacity data backup and unlimited content usage so that you can use the app without hesitation!
Check out what premium features are available!
$2.99/Monthly ・$29.99/Annually
* The displayed price is the Android price.
COURSE
Jorte Membership Plans
Jorte Premium


Get access to all the advanced features vailable in Jorte!

Jorte Plus


Carefully selected popular features

Price

Free

$2.99 / Monthly

$3.99 / Yearly

Turn Ads off

×

○

○

Extra Calendars

×

○

○

Add Task List

×

○

×

Advanced Customization

×

○

×

Passcode Lock

×

○

○

Secrete calendar

×

○

○

Unlimited use of content

×

○

×

Attach Notes from Evernote to Events

×

○

×

Menstrual Calendar

×

○

×

Toolbar settings

×

○

×

Outlook® calendar linkage

×

○

○

Jorte Calendar Push Settings

×

○

○

Storage

×

○

○

Available on multiple devices

×

○

○
*Android $2.99/Monthly・$29.99/Annually
【Feature details】
* Up to 100 calendars can be added.
* You can add up to 10 ToDo lists.
* Evernote notes can only be attached to the Jorte Calendar.
* Image storage can be used up to 50GB.
【Notice】
* Business Card scanning support ended on March 31, 2018

FEATURES
Main features
PREMIUM FEATURES
Turn Ads off
Items to be displayed in the side menu can be freely set and advertisements can be turned off. The simple appearance improves usability!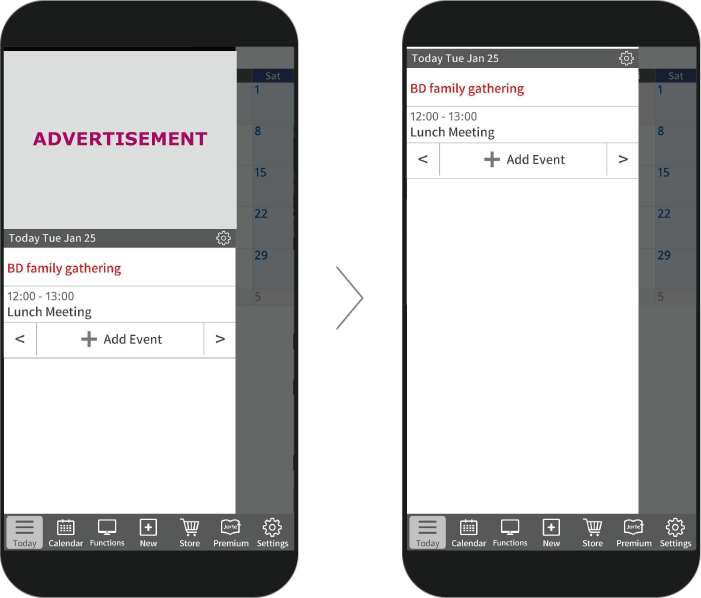 PREMIUM FEATURES
Unlimited use of content
Unlimited use of content such as icons and dress-ups.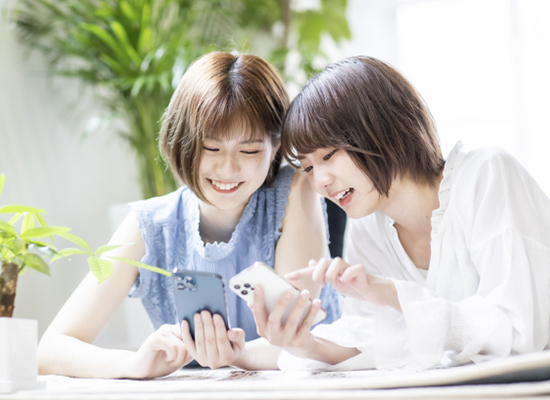 PREMIUM FEATURES
Calendar・
Add Task List
You can add up to 100 calendars for work, private and home use and you can add up to 10 ToDo lists, so you can easily switch between work and private appointments.
* For Jorte Premium users: if you use the menstrual day management calendar, the number of additional calendars will be reduced by two.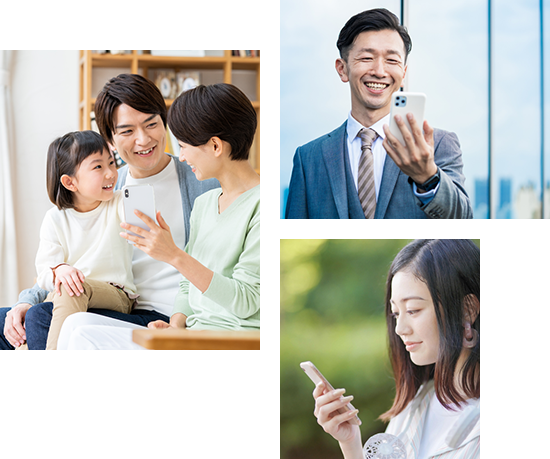 Click here for feature details
Outlook® Calendar integration

You can integrate the Office 365 Outlook® calendar provided by Microsoft R with Jorte. You can also register to the Outlook® calendar from Jorte, making it even more convenient to use.
* Office 365 Solo®, Outlook.com® calendar, and Exchange® server are not supported.
* Some items (attachments, charms, group schedules, etc.) cannot be displayed in Jorte or registered from Jorte. Also, please note that the schedule (HTML) entered in Office365 Outlook® cannot be edited in Jorte.

Frequently used events

When registering an appointment, you can easily register by simply selecting it without entering the previously entered "Title", "Time", and "Location" information.

Secrete calendar ・ Passcode Lock

You can password lock only the calendars you need and hide them from the list in secret mode. Settings can be made for each calendar, so important information can be protected from third parties.

Customization / Toolbar settings

Jorte has many functions and the calendar can be used in so many different ways. For example you want to hide the functions you don't often use. Customization function is what makes such a wish come true. Only the functions you use all the time can be displayed in Jorte, and you can customize Jorte to your liking.
Fully loaded with other features!
Large-capacity data backup
(50GB)

Jorte Calendar Push Settings

Menstrual calendar

Use Premium
in multiple devices