Themes
In an instant Jorte can change completely to look the way you like!
Without any change to your schedule, you can modify as you like Wallpapers, Icons, Menus, Event Calendars, etc. That is the power of Jorte fs Highly Customizable UI. With Popular characters, sport teams, cool designs and much more available to purchase, you can customize Jorte the way you want.
Use-Case
#Customize the app design to personal liking!
#Use it on a daily basis, change the design according to the mood!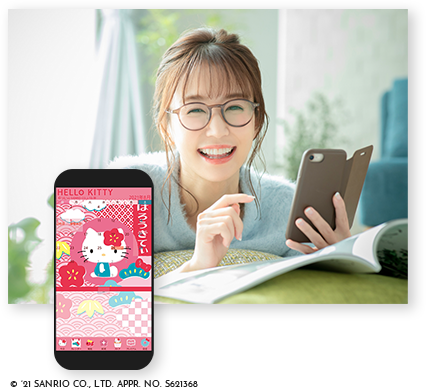 Setting
is super easy!
STEP.01
Tap the Store on the toolbar
STEP.02
Tap all your favorite themes to activate.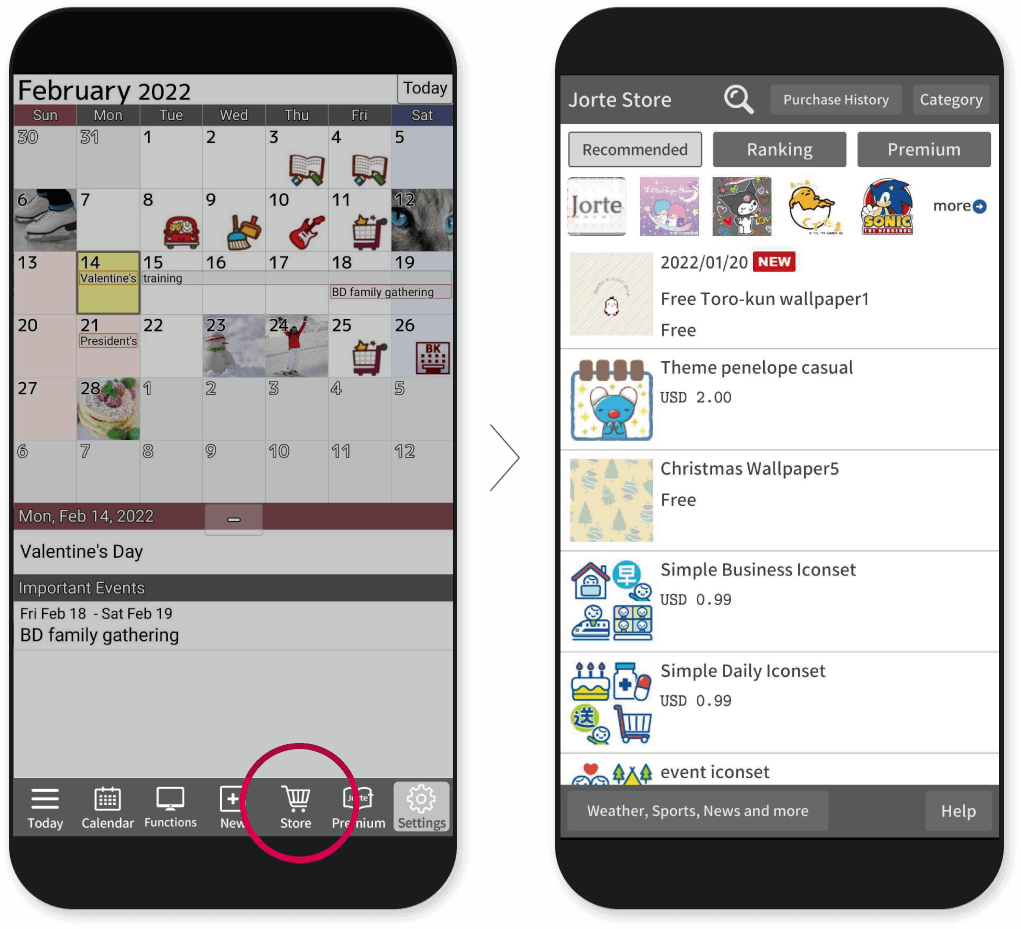 Rich
lineup
A rich lineup of characters content, popular sports teams, and more.
【Theme lineup】
・ Hello Kitty Japanese style set (Courtesy: Sanrio Co., Ltd.)
・ Hello Kitty Japanese style set (Courtesy: Sanrio Co., Ltd.)
・ Little Twin Stars (Courtesy of Sanrio Co., Ltd.)
* Icon set -Cinnamoroll (Courtesy: Sanrio Co., Ltd.)
・ SNOOPY (Courtesy of TV TOKYO Communications))
* Includes original icon set and latest Snoopy news.
・ SNOOPY 2 (Courtesy: TV TOKYO Communications)
・ Pisuke and Rabbit Winter Set (Courtesy of TV TOKYO Communications)
・ Rascal Marine Border Set (Courtesy: Jay Anime.com Co., Ltd.)
【Jorte original design】
・ Brown Leather Theme
・ Japanese paper indigo
・Ume Black